From HF Holidays' Chair of the Board
Malcolm Oliver
At the AGM and in previous notes to Members I explained that the result of our five-year strategy to 2020 was that we entered the pandemic with cash in the bank, no loans, an unencumbered estate, and substantial progress in refurbishing, especially the bedrooms of our houses. That placed us in good health to cope with the Covid disruption and it was excellent to be able to report at the AGM the independent view that at all times we had been a well-managed going concern. Having obtained the various elements of government support we remain in good health with financial projections all plotting a sound and safe way ahead. That, in no small way, is due to the continuing loyalty and commitment of you, our Members, for which we thank you.
We had hoped that by now we would have clarity regarding the end of Covid restrictions, but we still have many bumps in the road. The reopening of overseas travel is beset by a range of issues, and we are impacted by the national problems to recruit sufficient staff to the hospitality sector and the other industries on which we depend. Inevitably, that has resulted in some on-going cancellations, sometimes at short notice, for which we apologise.
We have also had to make changes to our offering to keep people safe. In some cases that frustratingly has meant rolling back some sustainability gains to prevent multiple handling of things such as toiletries, sandwich containers and table condiments. We had to stop the use of coaches, although that proved popular to some and resulted in a new 'Tread Lightly' holiday style; we are delighted to have been able to reintroduce transport on 21 June as planned. Our priority has always been to provide the best experience we can, in as safe a manner as possible, so we do hope you understand what we have done. As we come out of the pandemic there is now the chance to look forward.
Vital to that is our strategy for the next step in our development. It is critical that that we Build Our Tomorrow with our Members and guests at the very centre of all we do. Since the AGM the Board has reviewed the Strategy and found it still relevant. Indeed, many of the objectives had direct relevance to some of the measures we had to take during the crisis. I believe that after all the turmoil, we need to take stock and that it is important that everything we do is based on a clear appreciation of the ever-evolving needs of our present and future Membership.
We are emailing all Members that we have an email address to gauge their views. The questions include some that have come from Member suggestions as to future approaches. The results will influence our thinking as we develop our on-going product and financial strategies, and the detailed actions of our wider strategy wheel. I ask you to take the time to complete the survey as this is a key opportunity for you to influence our way ahead. As a thank you for helping us Build Our Tomorrow we will enter all those who complete the survey and indicate their wish to participate into a free prize draw. One lucky winner will win a 3-night break for two people at one of our UK Country Houses. Terms and conditions apply - please see below for details.
I thank you, on behalf of the Board, for your time in completing the survey and your on-going support of HF Holidays that we believe is quite special.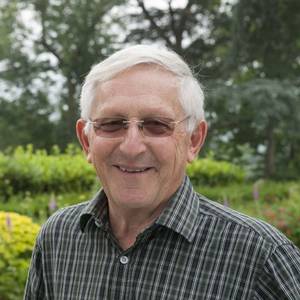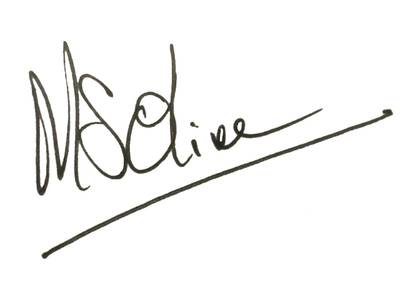 Malcolm Oliver
Chair
HF Holidays
Free Prize draw Terms & Conditions
You will be entered into the free prize draw when you complete the Member survey if you express a wish to do so at the end of the questions. By entering, you agree to be bound by these Terms and Conditions. Only one entry per person is permitted.
You must be an HF Holidays Member and over 18 years of age to take part in the free prize draw.
The winner will be selected at random from all those completing the survey after the closing date - 30 July 2021 and the winner contacted using the details supplied in the survey.
The prize is a break for up to two people sharing a 'good' twin or double room at any HF Holidays country house on a 3-night self-guided or guided walking break departing between 29 October 2021 and 25 March 2022 excluding dates between 20 December 2021 to 02 January 2022, subject to availability. The winner must make their booking by 25 February 2022 at the latest.
Prize excludes any travel costs involved in joining the holiday, travel insurance or any other item not included in the standard trip price. Normal booking conditions apply.
The prize is not transferable and there is no cash or credit alternative.
If the winner cannot be contacted or does not wish to accept the prize, we reserve the right to draw a new winner.
The name of the winner will be announced in the August edition of e-Footnotes w/c 23 August 2021.
In the event of any dispute regarding these Terms & Conditions, the results and any other matters relating to this prize draw, the decision of HF Holidays shall be final and no correspondence will be entered into.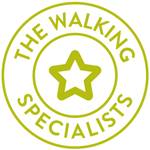 Experienced & Trustworthy
100+ years experience
Award winning
Experienced leaders
Peace of mind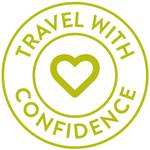 Expertly Crafted Holidays
Exceptional value
Range of adventures
Our own UK country houses & hand-picked partner hotels
All meals included
Flexible flying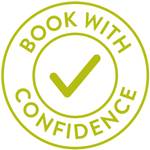 Book with Confidence
ATOL protected
Which recommended provider
Best price guarantee
24/7 support & emergency contact