Details

Category: Tales from the Bootroom
Hits: 154637
Reading time: 6 - 12 minutes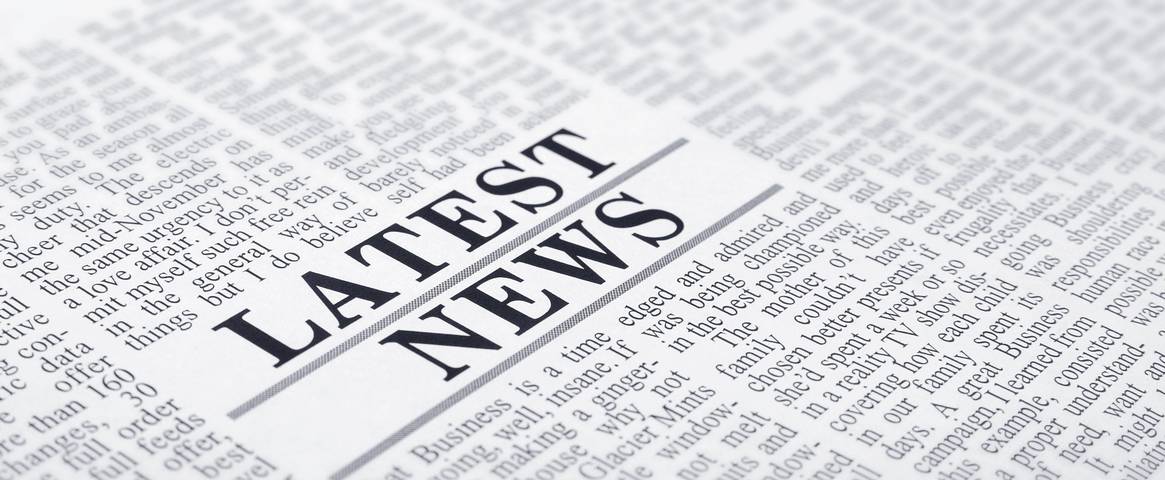 We're thrilled to have resumed our UK holidays again, in line with the latest government guidance. Bookings for our guided and self-guided walking holidays were strong through summer and already there is limited capacity at our UK houses during autumn and for our Festive breaks. Beyond 2021 staycations though, we are also taking bookings for 2022 across our UK holidays.

And at last we have the news we've been waiting for regarding international travel, with a simplification of the traffic light system from 04 October and more countries being moved to a Green list safe for travel. This announcement brings us another step closer to the undiluted freedom that travel brings.

We've summarised the most important points below but are also on hand to help you navigate all the complexities of the world of travel, so your trip and holiday experience can be hassle-free. As always, we recognise that things can of course change, which is why we are being as flexible as possible with your bookings; see our Book with Confidence details below and start planning your next adventure.
BOOK WITH CONFIDENCE
We understand that plans can change. We are here to give you peace of mind when booking your holiday with us.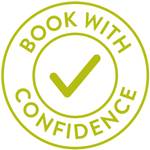 Book with Confidence
Flexibility: defer or transfer your UK holiday for free, up to 14 days before departure (except on Trails holidays)
Cancelled holiday? If we cancel your holiday, transfer for free or request a refund
Fully protected: all our holidays benefit from ATOL or ABTOT bonding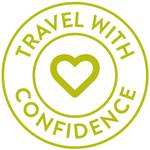 Travel with confidence
1000s of guests have already holidayed in our own Covid-compliant country houses
We only work with handpicked partners who are 'Covid-compliant'
We will only operate and travel to locations that are deemed 'Covid safe' bythe FCDO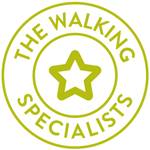 HF Holidays
Walking holiday specialist, with more than 100 years' experience
Which? Recommended Escorted Tour Provider 2020 and for the last three years
Feefo Platinum Trusted Service award, scoring 4.6/5 from over 45,000 reviews
Holidays in the UK
We are delighted to be welcoming guests back on holiday with us and we continue to take all the necessary steps to keep our house teams, our guests, and our leaders safe in line with government guidance and rules around COVID-19.
With 17 of our own full-board properties in stunning rural locations, we're the ideal choice for a safe staycation in the UK. Plus, we've been accredited by the We're Good to Go initiative set out by Visit Britain.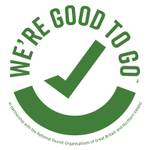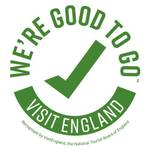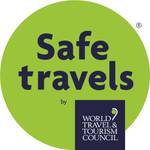 We have resumed our standard Guided Walking holidays in addition to Self-Guided holidays. We follow the British Mountaineering Council guidelines for groups of hill walkers, and already have in place plans to reduce the risk of Covid-19. These will continue to be enforced stringently.
We will also continue to take all the necessary steps to keep our house teams, our guests, and our leaders safe in line with government guidance and rules around COVID-19. These measures include:
Check in from 4.00pm; a complimentary cream tea is available on arrival
Guided Walking and Self-Guided Walking Holidays now operating
As usual, on Guided Walking Holidays, walk options will be offered to cover different levels
Transport is being used in line with regional government regulations. All our transport providers have confirmed that they operate within strict COVID guidelines
All guests on a Self-Guided Walking Holiday will be able to use our Discovery Points for walking route information
Boot rooms are open with physical distancing measures in place where necessary (Scotland & Wales)
At the country houses, there will be table service for drinks from the bar
With the relaxation of physical distancing, we will be allowing larger groups to dine and relax in the bar together. However, we will still give guests space e.g. we will seat 6 people at a table where pre-pandemic we may have seated 8
The government recommendation for England is to wear face coverings in crowded areas
In Wales face coverings remain a legal requirement indoors, with the exception  of hospitality premises
In Scotland guests will need to wear face masks in public areas except when eating or drinking
All of our swimming pools are open, except for Glen Coe, which will not reopen its pool this year. Swimming pools will be operated in line with maximum capacities.
Following the lifting of restrictions on 19 July, our holidays are operating with transport. We have worked closely with all of our transport providers to ensure that our use of transport is compliant with all COVID regulations. All our transport providers have confirmed that they operate within strict COVID guidelines and their measures may include: enhanced cleaning regimes; use of hand sanitiser; seating guests in their personal bubbles; filling back seats first; disembarking from the front and increased ventilation. Should you have any concerns about using transport, please speak to one of our team before your holiday or chat to your holiday leader or House Manager at any time during your stay.
If you have a holiday booked with us over the next few months, please refer to our guide to how an HF holiday has been adapted since lockdown, where you can learn more about changes to our country house holidays.
Holidays in Europe & Worldwide
At long last, plans to revise and simplify international travel have been announced, making it much easier to enjoy a holiday abroad. From 04 October the complicated 'traffic lights' system has been streamlined, with the Amber list scrapped in favour of a much clearer 'go' (Rest of the World) or 'no go' (Red) system. This is a hugely positive step for those who have received both jabs, and a massive step towards a wider reopening of travel.

You'll still need to be fully vacinated to avoid quarantine, but starting 04 October, fully vaccinated travellers will no longer need to take a pre-departure test before arrival into the UK from a non-Red country. You will still need to take a day-two Covid test on return but from 24 October, a cheaper rapid lateral flow test will also replace the costly day-two PCR test. This can be booked by fully vaccinated travellers arriving in the UK from countries not on the Red list from 22 October.

The government has also removed the final destinations from the Red list to boot, opening up worldwide travel and putting all countries back on the map.

All of which means that holidays are back and adventuring abroad again just became much simpler, so let's plan something to look forward to, tomorrow, next month or next year.


Frequently Asked Questions for Overseas Travel Requirements
Please note that all the information below is relevant for UK citizens only travelling from and back to the UK.


What are the entry requirements for the destination I am travelling to?
All entry requirements can be found on the Government's FCDO travel advice website - just click on the destination you are visiting.
If you are double vaccinated:
You will need your double vaccination certificate which you can acquire via the NHS app. (Please note this is different to the Test and Trace app). Once you have downloaded the app to your phone, you will need to verify your identity and then you will be able to download your covid vaccination certificate. Alternatively, you can download your certificate from the NHS website to print or you can call 119 and ask for your Covid Pass letter to be sent to you (please allow at least 7 working days for this).
You will also need to complete a Passenger Locator Form (PLF) which are specific to each destination. You will need your passport details, flight details and the address of the hotel in which you'll be staying. It is recommended that you visit the destination page on the FCDO website (see entry requirements) or the website of the airline you are flying with to access the PLF. Once completed, you will receive a QR code to your email address complete with a PDF attachment of your PLF. It is recommended you print this out and take it with you.
Passport
Covid vaccination certificate
Completed Passenger Locator Form (QR code, paper copy or both)
If you are NOT vaccinated:
You will need to fill in the PLF specific to your destination and, in most cases, will also need to take a pre-departure PCR Covid test. You will need provide proof of a negative PCR test taken within 72hrs before you arrive at your destination. Please note, this must be a PCR test and cannot be the free NHS tests. You may also be required to take a further PCR test upon arrival in your destination. Please check entry requirements on the FCDO website.
Passport
Completed Passenger Locator Form (QR code, paper copy or both)
Proof of a negative COVID-19 test

What do I need to do to return to the UK?
If you are double vaccinated:
In order to return to the UK, you will need to complete a UK Passenger Locator Form (PLF) up to 48 hours before you return. Click here to watch a video on how to complete this form. All UK travellers are required to take a COVID test on Day 2 after their return to the UK. This needs to be pre-ordered before your departure as you will need your booking reference number to complete your UK Passenger Locator Form before your return to the UK. There are several providers that offer a home test service such as Randox and Boots Pharmacy or you can do a supervised test in a medical location. You will also need your Covid vaccination certificate (the same one you had for your outbound journey).
Passport
Covid vaccination certificate
Completed UK Passenger Locator Form (QR code, paper copy or both)
Booked Day 2 PCR test
If you are NOT vaccinated:
In addition to completing your UK PLF, you will also need a Return to the UK test – this can be a test that you pre-order and take with you (it cannot be one of the free NHS tests) or a test you can book in destination. You must take this test in the 3 days before you return to the UK. Non-vaccinated travellers will also need a pre-booked Day 2 and Day 8 PCR test and will need the booking reference number in order to complete your PLF.
Passport
Proof of a negative Return to the UK COVID-19 test
Completed UK Passenger Locator Form (QR code, paper copy or both)
Booked Day 2 PCR test
Booked Day 8 PCR test
Please do remember, however, that you can find the most up to date information about your destination on the FCDO website.
If you are impacted by holiday cancellations
Guests impacted by any cancellations or travel restrictions will, in the first instance, automatically receive a credit note for any monies paid. The options then available include transferring to another holiday in 2021 or 2022; we have departures available on sale until 31 December 2022. Alternatively, a Refund Credit Note is available, which is a fully protected cash refund, protected by ABTOT / ATOL, and this refund will be returned by 30 December 2021 (ABTOT) or 30 September 2022 (ATOL), for guests whose holidays have been cancelled after 17 December 2020. If we can issue cash refunds earlier, we will action this in order of date request and original departure date.
We will contact guests directly about their holiday departure as soon as we can confirm it is going ahead or if it will be cancelled.
As always, please ensure that you obtain travel insurance appropriate for your destination, itinerary, and nature of your holiday. Check your travel insurance policy for the scope of cover.
If you have any questions please do not hesitate to email our team via holidayservices@hfholidays.co.uk and we will be happy to help. In the meantime, we thank you for your patience, understanding and loyalty during these times and look forward to welcoming you back on one of our holidays soon.
LATEST UPDATE: 01 November 2021