At HF Holidays we're passionate about doing our bit to reduce the environmental impact of our holidays. Here are just a few of our current initiatives, including replacing single-use plastics and improving the energy efficiency of our country houses.
Green Tourism Awards
Green Tourism is an organisation that HF Holidays have been working with since 2016 initially with our country house Derwent Bank in the Northern Lake District. This accreditation is designed for tourism businesses and looks at all aspects of sustainability including water efficiency, waste management, biodiversity and social and ethical choices. Following an assessment, either a Bronze, Silver or Gold grading is awarded.
All our Country House teams have been working towards their assessments - we have set ourselves the challenge of all our country houses achieving a Gold award within 3 years.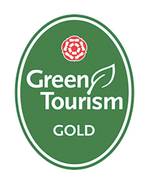 Awarded to 2 Houses:
Freshwater Bay House, Isle of Wight
Monk Coniston, Lake District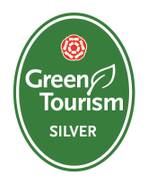 Awarded to 14 houses:
Alltshellach, Scottish Highlands
Abingworth Hall, South Downs
Chy Morvah, St Ives
Derwent Bank, Lake District
Dolserau Hall, Southern Snowdonia
Holnicote House, Exmoor
Larpool Hall, North York Moors
Longmynd House, Shropshire Hills
Nether Grange, Northumberland
Newfield Hall, Southern Yorkshire Dales
Nythfa House, Brecon Beacons
Peveril of the Peak, Peak District
Thorns Hall, Western Yorkshire Dales
West Lulworth House, Dorset Coast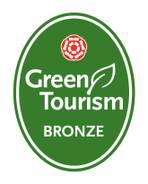 Awarded to 1 House:
Harrington House, Cotswolds
Single Use Plastics
Like many organisations, at HF Holidays we are keen to substantially reduce our use of single use plastics. Over the next 3 years, we're aiming to remove these items from across our business, cutting them out of our country houses, exchanging them for recyclable wrapping on our brochure mailings and working with partners to find innovative alternatives.
By the start of our 2019 main season, we had removed all single-use plastics from our picnic lunches. We're currently working with a company called Vegware who provide a more sustainable alternative to our plastic sandwich boxes. They use a plastic substitute that can be composted; this is made entirely from plant material, mainly corn starch.
By the start of the main 2019 season, all of our country houses had an outdoor tap providing drinking water. This will enable all guests to top up their drinking vessels without having to buy bottled water.
Supporting our green credentials, our brochure mailings are now completly recyclable, including the potato starch wrapping that they are sent out in, which can be composted and is fully biodegradable.
Looking ahead, we're also planning to replace the single use disposable toiletries in our country house bedrooms with a more sustainable alternative. We're working with our current supplier to find a high-quality solution.
Energy Efficiency
Improving the energy efficiency of our buildings is one of the most effective ways that we can improve our sustainability. In 2018 we replaced all the lighting in the public areas of our country houses with LED bulbs - these use considerably less electricity than traditional bulbs.
When we refurbish buildings we aim to install better insulation and more modern boilers. We currently operate two large bio-mass boilers at Glen Coe and Church Stretton.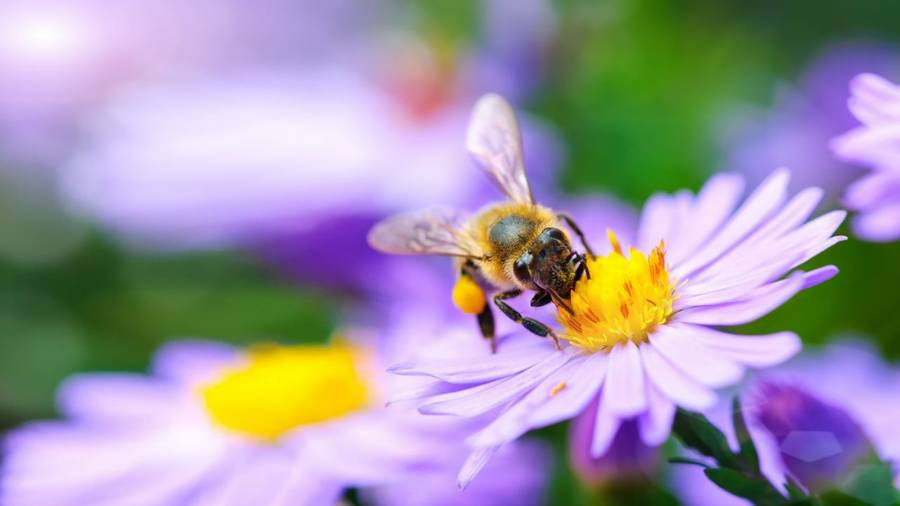 Bees
Without bees, there'd be no honey, no fruit, and no vegetables! Bees are key to the survival of our fruit and vegetables as they pollinate them (carry pollen from one flower to another) to help them grow.
Here at HF Holidays, we're doing our bit to help. Working with local beekeepers, we've set up hives in the grounds of our country houses at Selworthy, Freshwater Bay, Derwent Bank and Abingworth and now you can help too.
We are all really proud of the achievements to date, and the work that has been put in by our teams to protect the environment. If you would like any further information on the programme, please visit the website www.green-tourism.org