We're always looking for ways to give back to the community, therefore actively take part in several schemes dedicated to helping either families or the wider walking community. 
Find out more about our donations and goodwill schemes below. 
Pathways Fund
Our Pathways Fund has, for many years, provided assisted holidays to those who could not otherwise afford one. In addition, since 1998, the fund has helped to protect and improve the countryside where HF Holidays' guests walk. This is achieved through generous donations from HF Holidays' members and guests. 
2019 Approved Projects:
0
Lake District - Funding towards the reconstruction of the Keswick and Threlkeld path which was destroyed.
0
Scafell Pike, Lake District – footpath repair on the most popular route - the Brown Tongue to Hollowstones path.
0
Cader Idris, Snowdonia – helping to fund the repair of eroded Moelfryn and Mynydd Moel footpaths.
0
Exmoor - Great Bradley Bridge – helping to fund the construction of a new footbridge over the River Barle on the Two Moors Way.
0
Lake District Fell Care Day – sponsorship of events where volunteers carry out important conservation work. This will be our third year of involvement.
0
Snowdonia Slate Trail – footpath restoration work.
Other projects in recent years have included:
£5,000 towards work to replace a flood-hit bridge at Sedbergh in the Yorkshire Dales National Park
£5,500 towards footpath repairs at Beech Copse at Godshill on the Isle of Wight
£2,500 towards the purchase of a new vehicle for Buxton Mountain Rescue Team
Air project.
£16,800 awarded to the Yorkshire Dales National Park Authority for repairs to the Ingleborough Allotment footpath
£10,000 footpath improvement works to the Coast to Coast path on Nine Standards Rigg
£12,000 towards the replacement of two storm-damaged footbridges in the Newlands Valley in the Lake District
£2,500 Fell Care Project in Eskdale, Lake District
£5,000 donation to the Central Beacons Mountain Rescue Team when its headquarters was devastated by a fire
£4,000 for new board walk at Church Stretton following a request from Stretton Area Community Wildlife Group access team
£2,000 donation to the Hyden Lane project, part of the South Downs Way, Mend Our Way appeal.
£4,000 donation to the Whernside (Bruntscar) Footpath Repair project.
As the UK's largest walking and leisure activity holiday organisation, HF Holidays has a responsibility to encourage as many people as possible to engage with the great outdoors.
Working in partnership with the Family Holiday Association, we're delighted to have hosted to date 10 Feel Good Break at HF Holidays' UK country houses.
Feel Good Breaks are designed to reward ordinary working families who would not otherwise afford it, with the gift of a break away in the outdoors and the opportunity to discover the British countryside as a family. To date over 150 families from Rotherham, Sheffield, Oxford, Coventry and Glasgow have enjoyed a weekend of guided walks following referral from the Family Holiday Association.
In 2019 we will be hosting more families on a Feel Good Break in the Brecon Beacons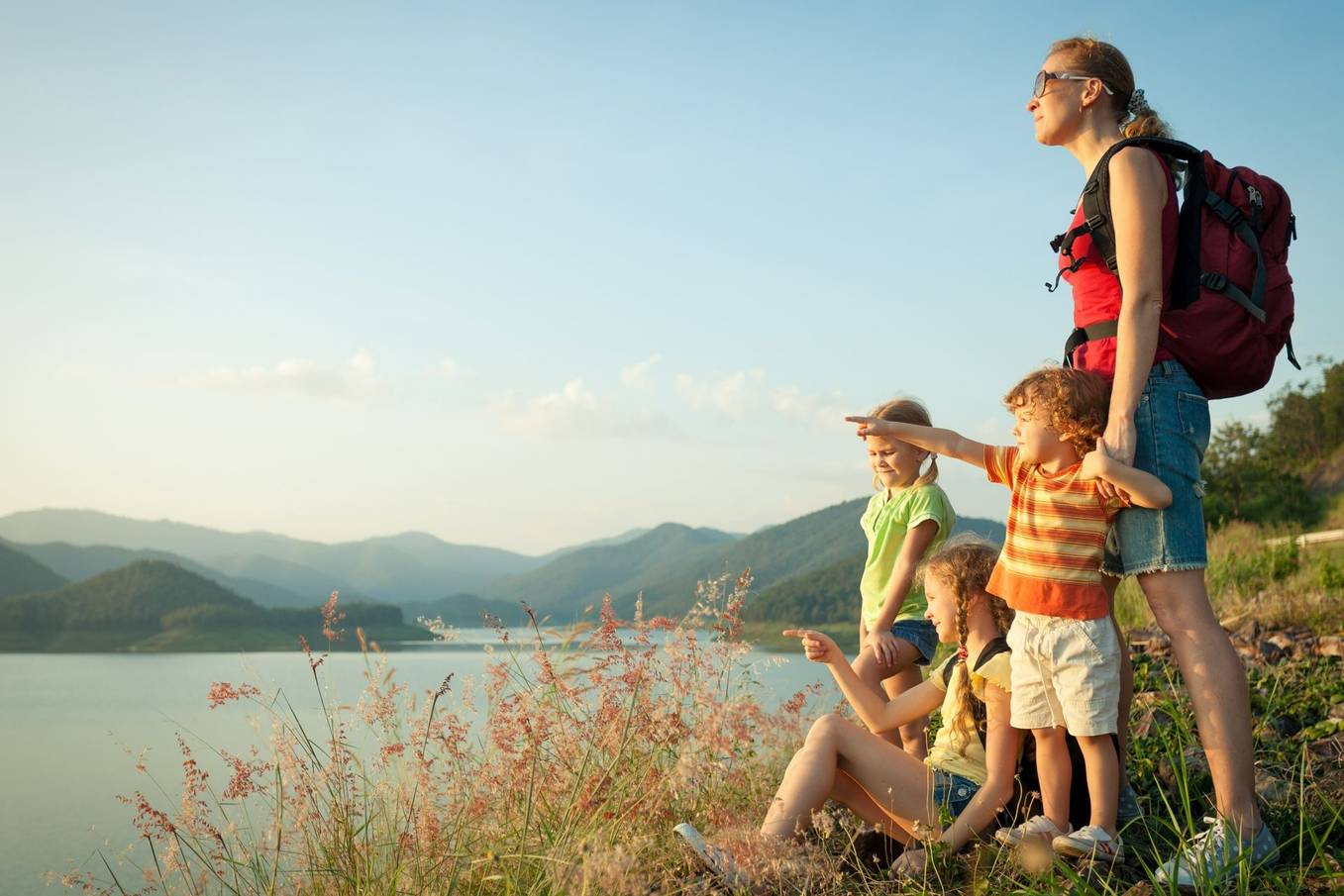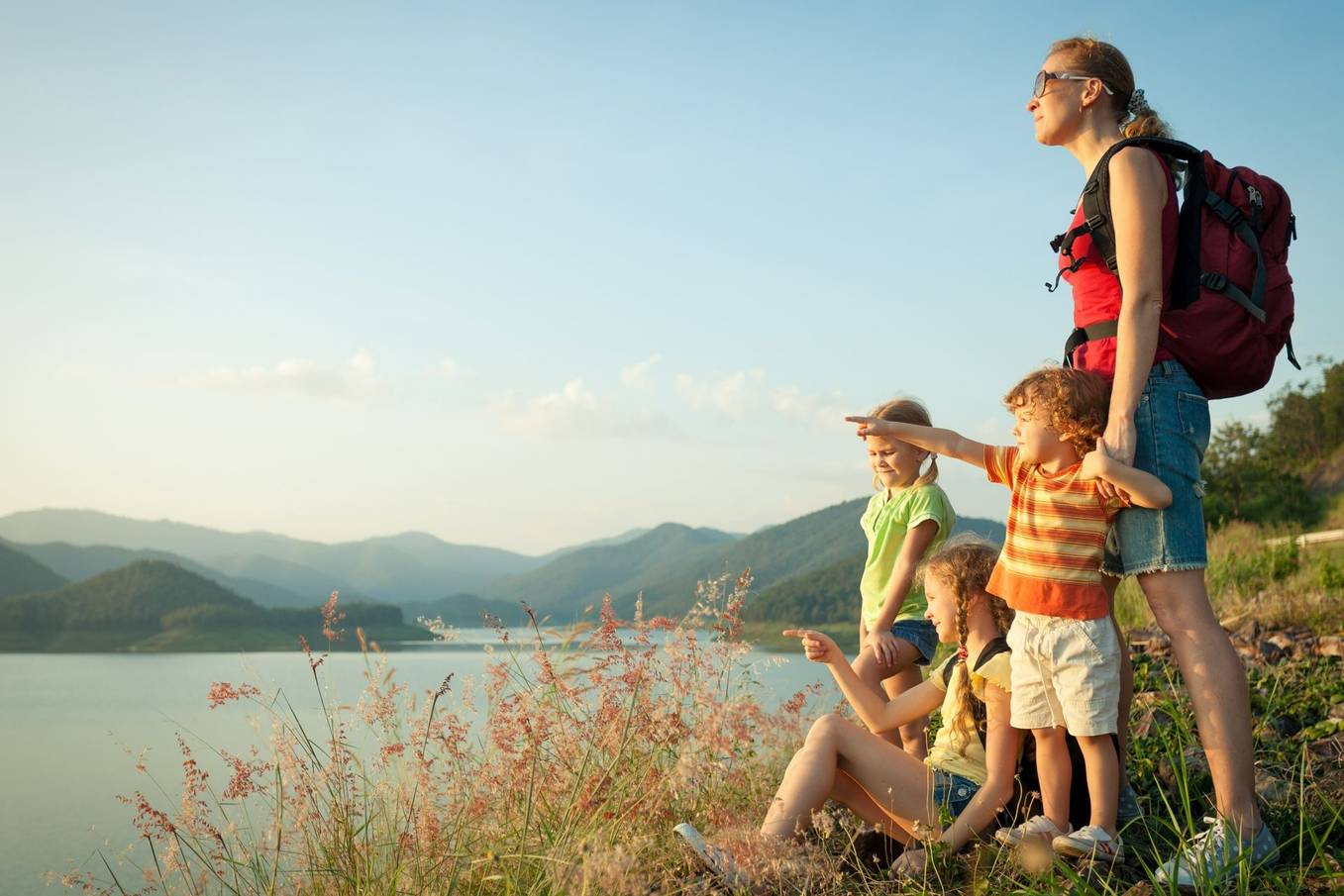 Supported by a nomination from an HF Holidays member, the Pathways Fund can be used to provide a UK holiday in suitable cases where, because of difficult personal circumstances, the normal holiday price is beyond the means of those would benefit from taking part. Such Assisted Holidays of up to one week long can be wholly or partly funded, subject to approval. 
If you are an HF Holidays member and know of a deserving family who would appreciate the social activities and time in the great outdoors that can be enjoyed from one of our 18 country houses, please download, print and complete the below application form and send it the address shown on the form.
Please also refer to our Assisted Holidays Terms and Conditions | Assisted Holidays Application Form
Donations
HF Holidays supports a range of projects helping to protect our environment and improving access to the countryside for future generations to enjoy. We have always been committed to acting as a responsible operator, and community is at the heart of everything we do.
Bringing people together through memorable holidays in the UK and around the world is what we do. We recognise that action is needed to protect and preserve the destinations we visit. We want to lead the way in developing holidays that are truly sustainable.
Each year we donate to a number of organisations including Mountain Rescue teams, the Ramblers, and Air Ambulances.
Supporting Mind - Our Nominated Charity
In addition to our Pathways Fund, we also have a Nominated Charity that was chosen by members of our team.
We're currently supporting Mind, who offer advice and support to empower anyone experiencing a mental health problem. This great cause really resonated with our office teams. We're committed to raising money, and spreading awareness of their work. 
If you would like to donate to Mind, please go to the HF Just Giving page.