While most walking holiday companies grade their trips, very few offer a choice of different grade walks on any given holiday. We do! Read on to have these walking grades explained, so you can choose the right route for you.
On our UK or European walking holidays we offer choice for each walking day. Here is a brief guide to how we grade our walks according to the relative dificulty of our various guided, gentle, adventure and outdoor escape walking holidays and guided trails.

Each walking option is graded on a scale of 1-6, with 1 being the easiest and 6 the most challenging. In general, walking grades 1-2 are leisurely walks, grades 3-4 are moderate walks and grades 5-6 are challenging walks. A lot of different factors can influence the difficulty of a particular walk though, from length of day to terrain, altitude and weather conditions. Because some of these elements are out of our control, and because we can't factor in your personal fitness, ability or experience, these grades should be taken as a guide only.

If you have any particular questions about a walk or its relative difficulty, please read the detailled itinerary on the website. If you are still unsure, talk to one of our team about its suitability for you.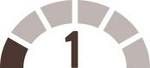 Level 1
Walk at a relaxed pace, often spending time at places of interest en route. Walking experience isn't necessary as distances are quite short and gradients generally easy.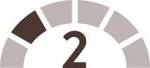 Level 2
Good paths but walks are a bit longer. Some walks, particularly in mountain areas, may have sections over rough or steeper terrain.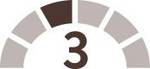 Level 3
Walks follow well-defined paths, though often in hilly or upland areas, or along rugged coastal footpaths. These may be rough or steep in sections and will require reasonable fitness.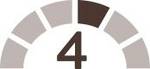 Level 4
Long distances in remote countryside and on rough terrain. You can expect some sustained ascents and descents; there may be occasional sections of scree and steep ground.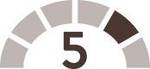 Level 5
Good fitness and stamina required. Expect rocky terrain with sustained ascents and descents. Walks may include high summits and ridges.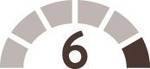 Level 6
Our most challenging walks where high levels of fitness and stamina are required. Walks will be long and strenuous in difficult mountain terrain.