Booking flights with us is easy
We can be as flexible as you need to be and carefully choose which partner airlines we work with. We recognise that everyones' travel requiremetns are different so have worked closely to offer you flexible flying options to suit your needs.
We can organise flights for you from most of the UK's regional airports with our preferred airline partners. We can advise you on the best airlines for each tour and the best routes, and you can choose who you prefer to travel with. We'll find the best price for you based on your chosen departure date and airport.
FLY FROM YOUR REGIONAL AIRPORT
From Exeter to Inverness, we can fly you from 21 regional airports to join our worldwide tours, minimising the need to travel via London†. Let us find the best priced and most convenient flight for your holiday choice and your UK location.
HASSLEFREE UK FLIGHT CONNECTIONS
If it is not possible to fly you to your overseas destination from your local airport, we may be able to offer you a connecting flight via London for your convenience.
BESPOKE FLIGHT ARRANGEMENTS
If you don't wish to use the standard flight which is included on our flight inclusive holidays, we may be able to arrange a different one instead, along with a private transfer. To get a quote, simply call one of our experienced flights team members who can explain what options are available.
BOOKING YOUR OWN FLIGHTS
On every holiday we provide you with an 'included flights' price and a 'no flights' price. This way you have the option to book your own flights if you so wish. If you choose to book your own flights, you won't be covered under our ATOL licence, so if there are any changes to your holiday itinerary, you'll be liable for any flight and associated costs.
PEACE OF MIND
When you book a flight inclusive with us, if your itinerary or tour changes for any reason, or the flight schedule changes, we'll manage all the changes for you. Your holiday will be fully bonded under our ATOL licence giving you full protection.
For more details about our flexible flying options and upgrades check out our Prefered Airlines or call our flights team on Tel 020 8732 1267
UPGRADE YOUR FLIGHTS


As our preferred partner, many of our flights are on scheduled British Airways services. This gives us a wide range of connection options from your regional airport. In addition, there are a variety of upgrade options available. So why not treat yourself and make your holiday extra special.
Long Haul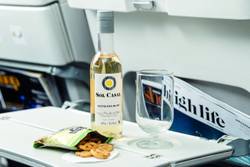 First
The most luxurious way to travel with British Airways. Enjoy your own private suite with fully flat bed, indulgent dining, access to luxurious lounges, increased baggage allowance and priority boarding.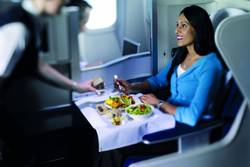 CLUB WORLD
Premium levels of comfort and service including a spacious seat which converts into a fully flat bed, access to private lounges, increased baggage allowance and priority boarding.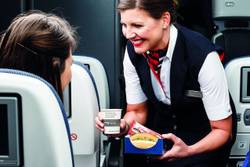 WORLD TRAVELLER PLUS
A premium economy service which gives you a more comfortable and relaxing journey. Enjoy wider seats with more legroom, small intimate cabins and an increased baggage allowance.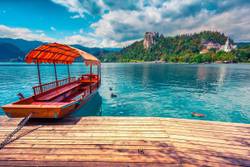 CLUB EUROPE
Business class service offering a combination of efficiency, convenience and comfort. Enjoy a separate onboard cabin with a guaranteed window or aisle seat, generous baggage allowance and priority boarding.