As a co-operative society, HF Holidays is governed by a Board of 12 volunteer Directors, elected from the Society's members. Our Board set the strategic direction of HF Holidays, and are made up of members who have a passion for walking and activity holidays in both the UK and abroad. Collectively, our Board aim to reflect the interests and background of the wider membership. Individually, Directors offer professional or commercial expertise.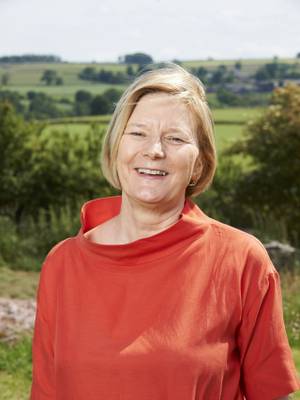 I have always been drawn to the simplicity of HF's vision: bringing people together to enjoy the pleasures of fresh air, stirring landscapes and great company. I love striding out on green hills under big skies and thank HF for helping me discover marvellous new parts of the U.K. as well as great walks abroad. Holidaying with HF is frequently inspiring, sometimes exhausting but always fun. I would like these simple outdoor pleasures to be on offer to future generations. It's vital to support our unique organisation as it adapts to a rapidly changing world whilst keeping its core values and vision intact.
I believe that what HF has to offer is really special. I have been a member for over 10 years, have visited virtually every one of our UK houses, been on European and Worldwide holidays. I love walking, from Nepal and New Zealand to special places in the UK. HF provides an extra dimension adding friendship, fun and good food to the mix.
As both a guest and a leader (UK and Europe, guided and family walking) I have experienced many different and enjoyable HF holidays. As a leader, I get great personal pleasure and satisfaction from helping guests to have a memorable holiday experience, especially those who are new to HF or who have personal challenges.
I am a relative newcomer to HF Holidays, joining in 2013, but I have felt at home from the start. I love the ethos of a member owned business that focuses on satisfying the needs of its members. I have taken a number of HF Holidays in the UK and Overseas and enjoyed both experiences. The one constant factor has been the quality of our volunteer leaders and we need to ensure that this important element is at the heart of our future plans.
I have been passionate about HF holidays since my first family walking holiday at Newfield Hall in 2001 when I experienced the wonderful atmosphere and ethos that is unique to HF and would consider it a privilege to be able to offer my extensive industry and academic experience to influence the future direction of HF Holidays. Over the past 17 years I have been on many HF walking holidays, watching HF grow and diversify with great interest.
I discovered HF 13 years ago. I was impressed by the good organisation of my first HF holiday, in Slovenia, and many since, in the UK and abroad, including recently my first long-haul HF Holiday. I was attracted by HF's co-operative character - borne out by our highly skilled leaders, team and fellow guests as well as the invariable atmosphere of friendliness and helpfulness on holidays.
I discovered HF Holidays on a family holiday in 2015. I was immediately hooked by the HF Holidays experience; impressed by the fantastic leaders, the privilege of staying in unique houses and the great group of people we enjoyed the activities with. HF Holidays is the only UK holiday cooperative and a Which? Recommended Provider. I value its difference, its ethos, its people and its quality.
I took my first HF holiday in 2013 in the Lake District and have been on five further holidays since then – four in the UK and one most recently in Puglia, Italy. I have always been impressed by the enthusiasm and loyalty to HF of both the leaders and the hospitality staff and have always found the group members are drawn from a wide range of backgrounds but all share a love of walking and the outdoors.
Like you, I cherish the Society, its commitment to both activity and sociability, its co-operative values, its member led constitution and its volunteering foundations. I've been a guest since 1992, a member since 2008 and also an employee in the Finance Department between 2008 and 2012.
Having experienced HF holidays from childhood, I am looking forward to introducing my own young family to all that HF has to offer - the sense of community, coupled with fun, exploration and exercise. I value the opportunity to volunteer my time and expertise to keep this very special organisation thriving for many more generations.
I have been an investment member for well over 10 years and am following my parents' tradition as long term members. I value the unique nature of HF holidays, its membership, and the clientele attracted to its holidays. It is this unique nature, its USP, which I believe should form the basis of the Forward Plan. I offer an alternative, inquisitive and challenging view to others' leisure industry orthodoxies, which I believe will be a healthy and constructive dynamic.
I have been an HF guest for thirty years enjoying Worldwide, European and UK holidays. Qualifying as a walking leader seven years ago was a proud moment. HF isn't just another faceless holiday company. Its people make it: from the investment provided by members; the time devoted by volunteer leaders; the efforts of staff in Houses and Head Office. As a long-standing and passionate member of HF, I am keen that we continue to develop a culture in which everyone's view counts.
My first HF Holiday was aged 7, and they continued through my teenage years. I then took my own young family on HF holidays and now my son and daughter are at university, I've enjoyed breaks with my wife, and over the summer have just gone to Newfield Hall and Derwent Bank with my son; it was great to see how well both have been refurbished - a vision of the future!
Our company values
Our Board live and breathe our company Values as part of the way they work.

Collaborative
In working together we achieve more

Trusted
We do the right thing

Ownership
We take responsibility to make things happen

Exceptional Experiences
Our standards are exceptional because we care

Inspiring, Passionate & Fun
We love what we do and do what we love
Do you have the skills & experience to join our Board?
Each year, there are three vacancies created as Director's retire from a four-year term. Being a Director of HF Holidays is a voluntary, but important, enjoyable, worthwhile and rewarding role and the Board is keen to encourage members, especially our female members, to consider standing for election.
What we're looking for & how to apply
Each year, there are three vacancies created as Directors retire from a four-year term. The Board is responsible for the strategic direction of the Society. Appointments are on a voluntary, non-executive and unpaid basis. Being a Director of the Society is quite onerous but it is rewarding and worthwhile. The Board is keen to encourage members of all ages, genders and ethnic backgrounds, to consider standing for election.
We must have a balanced Board that represents the views of all our members and volunteer leaders, however, particularly in these Covid times, we need people with the strategic and business skills to move our Society forward. You can see the skills and expereince that we're looking for in future candidates, and get insight into how to apply for the Board and the process after on our dedicated page, Join Our Board.