The Top 26 things about HF Holidays
This is who we are. And what we're about. Summarised in 26 statements A-Z that encapsulate everything you need to know about HF Holidays, so that you can be sure that you're booking your next holiday with the right partner. Read on for insight into our history, what we do, where we walk and what makes us different to every other tour operator out there. Bet you're curious what 'X' is for...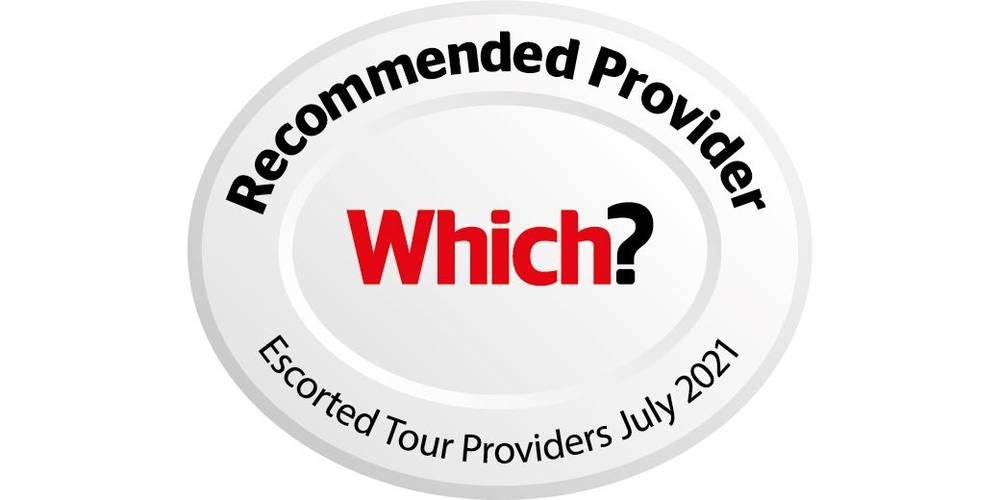 'A' is for... Award-Winning
'Well planned, well organised, well run.' So said Which? When HF ranked top as a Recommended Provider of Escorted Tours in 2020. We'd been there for the last three years. And then we achieved the endorsement again in 2021. Other industry-leading awards include Feefo's Platinum Trusted Service Award, Silver Travel Advisor's Best Specialist or Activity Tour Operator, and Silver at the British Travel Awards 2020 for Best Special Interest Holiday Company. So you're in safe hands.
Find out more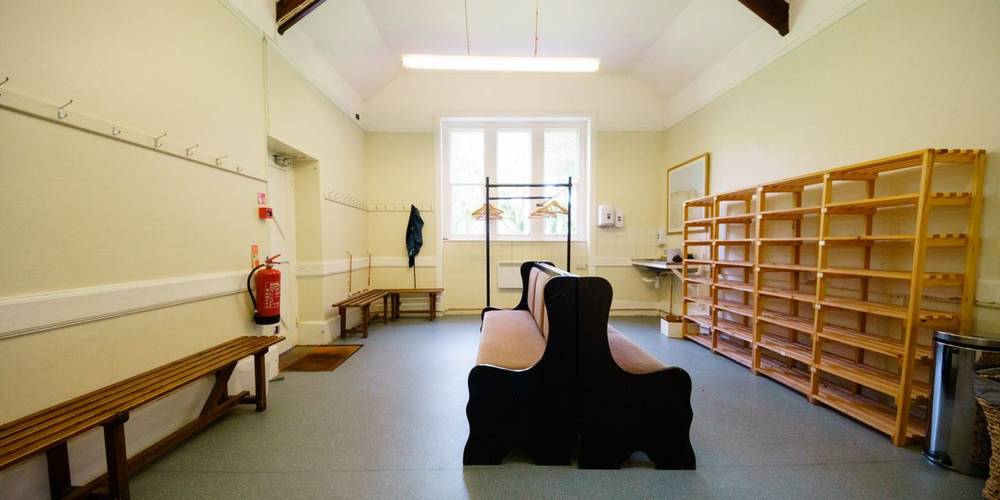 'B' is for... Bootrooms
Adventure doesn't wait for the weather, and nor should you. Which is why our 17 UK country houses are tailored to walkers, with facilities including boot rooms and heated drying facilities for when the weather doesn't quite play along. So you can look forward to a walking holiday in the countryside, come rain or shine.
Find out more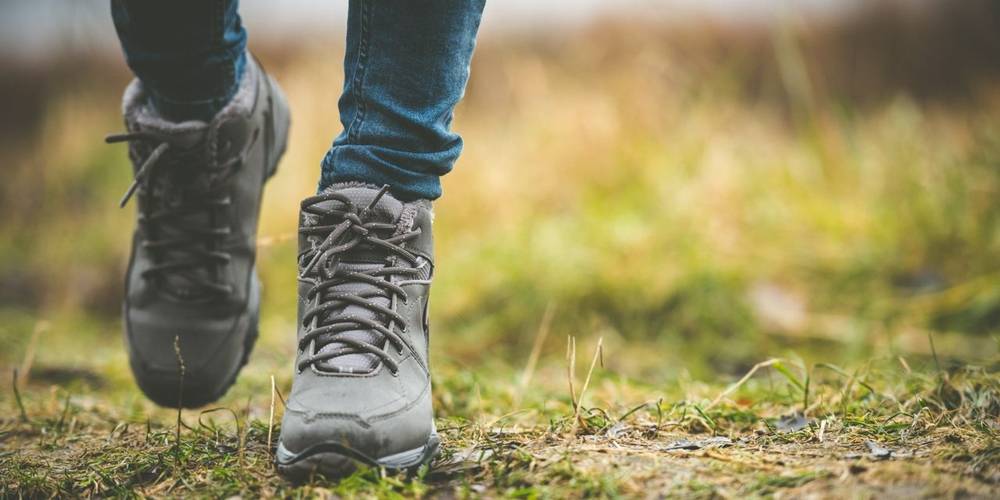 'C' is for... Choice
As well as offering up to three different grade walks each walking day on our Guided UK Walking Holidays, our houses are located across a range of landscapes. Choose from mountainous areas such as the Scottish Highlands, areas with rolling hills such as the Cotswolds and Shropshire Hills, or head for the coast including Cornwall and Northumberland.
Find out more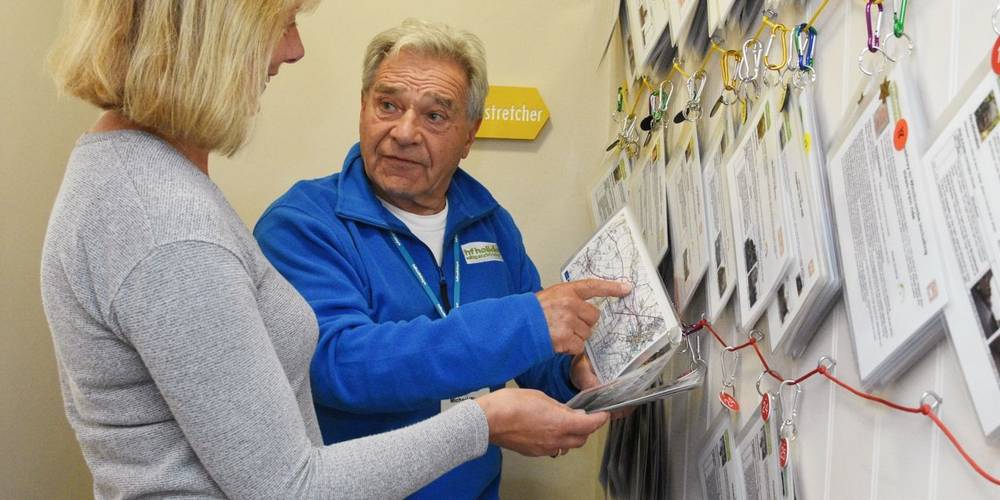 'D' is for... Discovery Points
As part of our commitment to walkers, each of our country houses has a Discovery Point stuffed full of inspiration, route guides and maps, so that self-guided walkers or people wanting to get to know the area can benefit from the insight and expertise of our leaders and team.
Find out more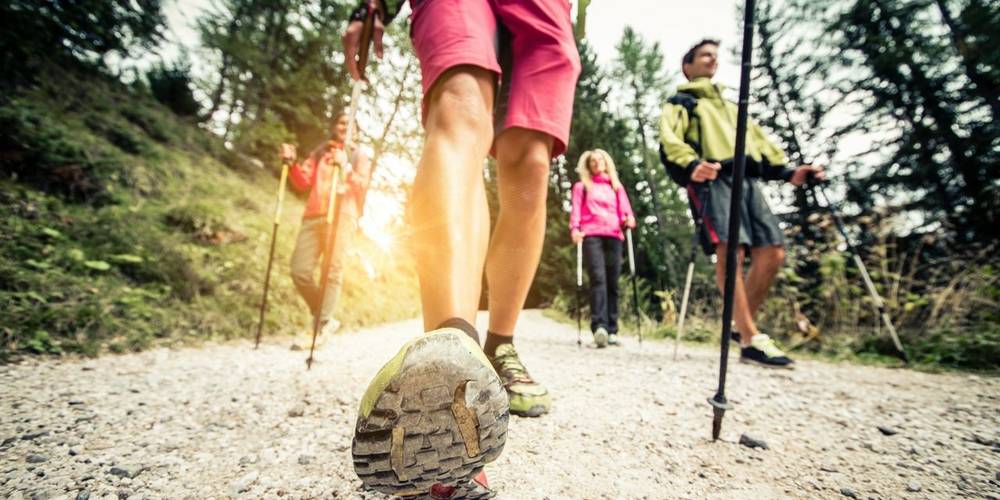 'E' is for... Exercise
Walking is a fabulous form of exercise with loads of health benefits. It's so simple that anyone can do it, and the benefits are tremendous. 'Walking is a man's best medicine' is the cheery refrain, so don't miss out on this low impact form of exercise that is both extremely effective physical activity and a great way to enjoy a mental boost.
Find out more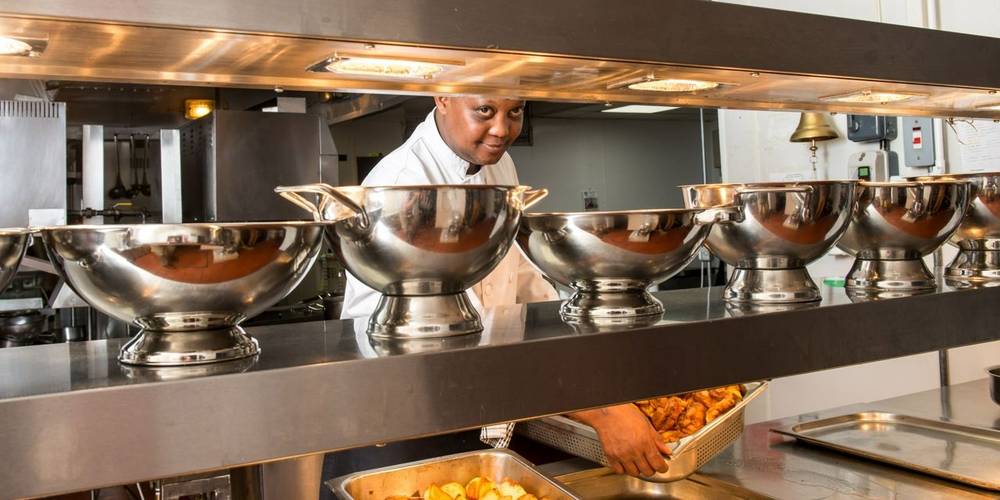 'F' is for... Food
Holidays in our country houses are full board. There is plenty of choice available at breakfast, a choice of sandwich fillings to go with a generous picnic lunch and a choice of up to four options in our three-course evening meals, using locally sourced ingredients and regional dishes wherever possible. We can cater for most special diets too, including vegetarian, vegan and gluten-free.
Find out more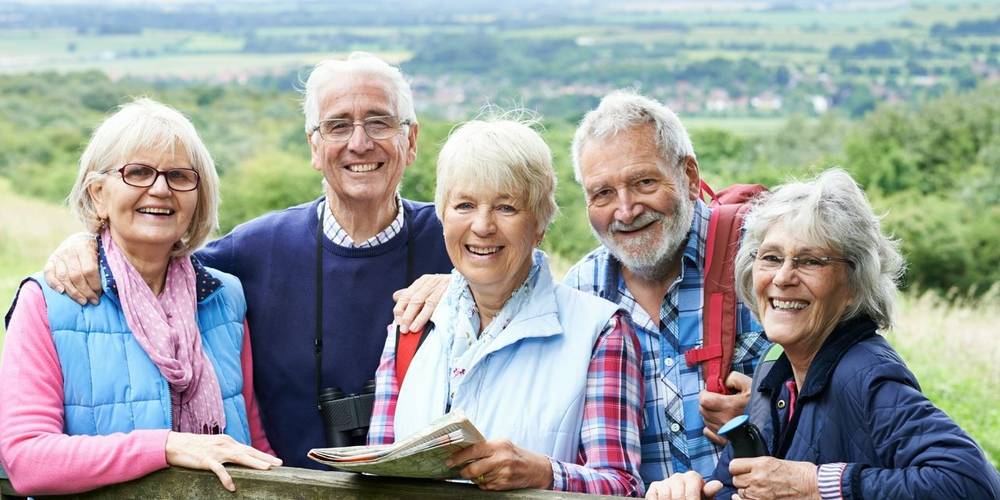 'G' is for... Groups
We offer free places and excellent personal service to Groups looking for a walking or special interest holiday. If you have a group of 10 or more adults holidaying in the UK (8 or more overseas), you could qualify for some great savings and benefits. Get a group of 30 or more adults together and you can even enjoy exclusive use of our UK country houses.
Find out more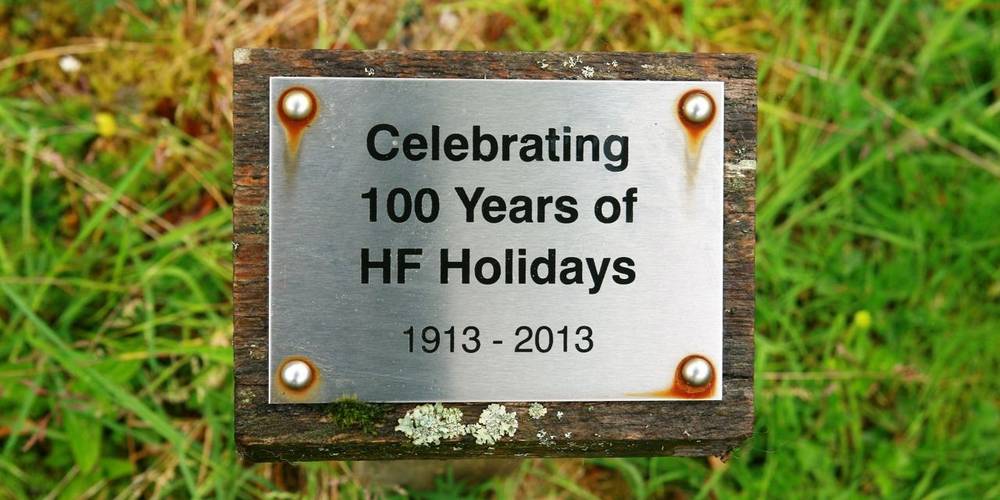 'H' is for... Heritage
HF was founded in 1913. We're one of the UK's longest established travel companies and one of the first overseas tour operators, so we've got a huge amount of experience behind us! In that time we've stuck to our vision and during a century of changes, the ethos at the heart of our holidays has remained the same as it was then - exceptional walking experiences in beautiful locations.
Find out more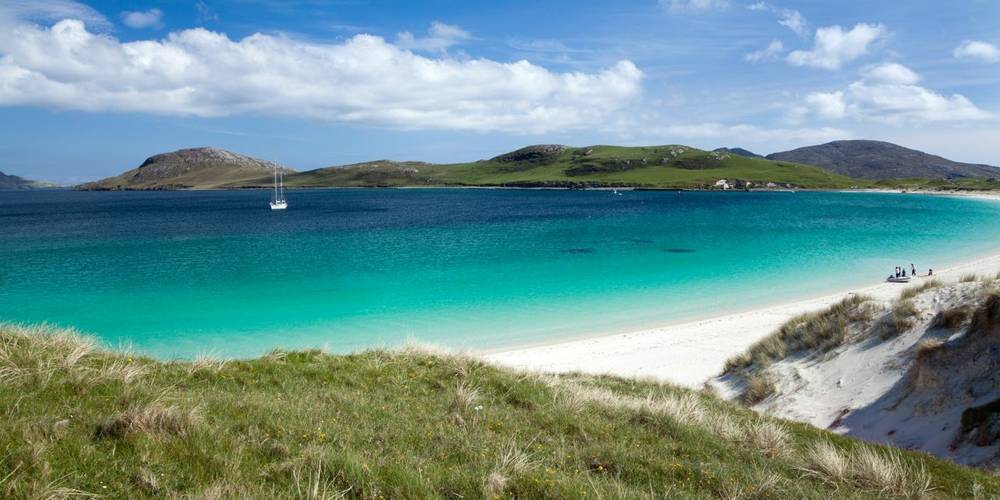 'I' is for... Island Hopping
Islands remain dream destinations for holiday-makers looking for splendid isolation. The feeling of leaving everything behind as you cross the water to an island is one of irresistible freedom and drama. The waters around the UK boast some wonderful island chains, each bursting with great walking, history and iconic destinations, which you can explore on our Island Hopping holidays.
Find out more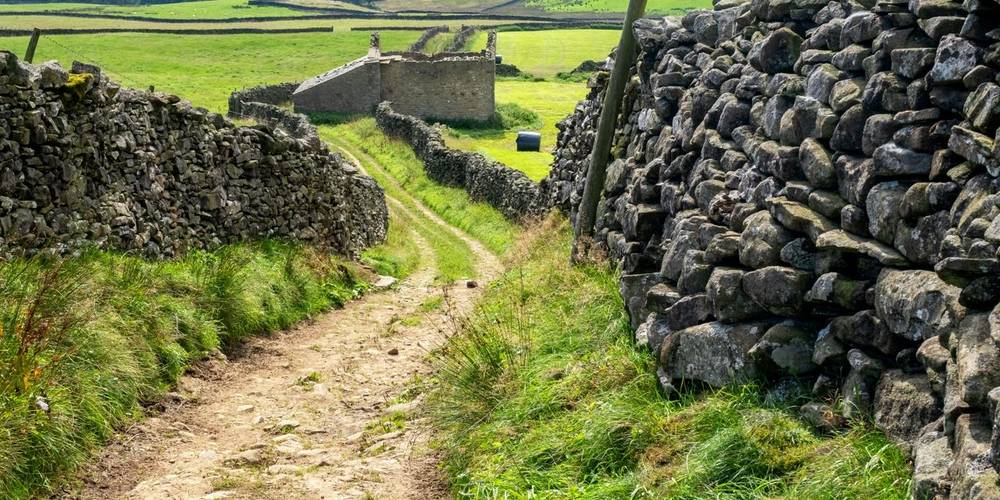 'J' is for... Journeys
We've a list of walking routes you just have to tackle. These journeys on foot range from classic hikes to our favourite treks, from easy strolls to tough terrains and from UK routes to trails overseas. Lace up your boots for these essential walking holidays and see how many of the A-Z of HF Walks you've done.
Find out more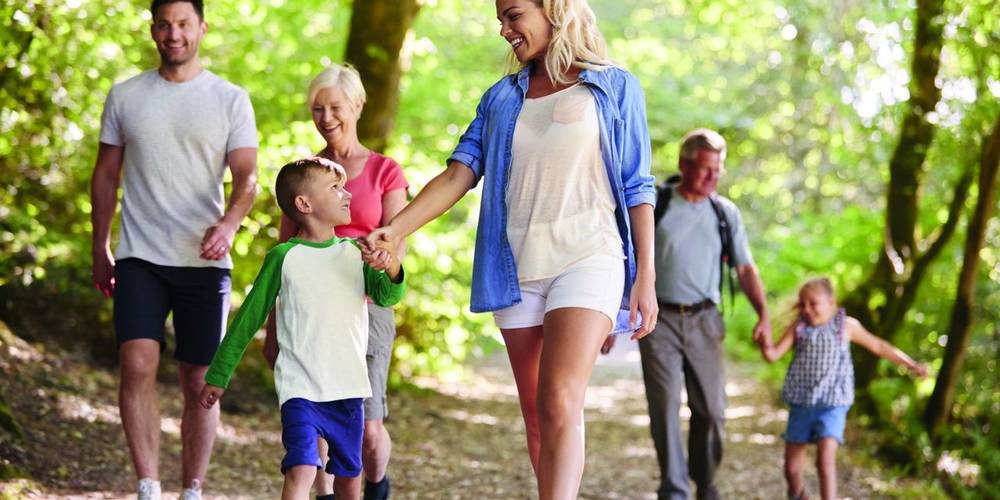 'K' is for... Kids Go Free
On UK Family Adventure Holidays. If you're an active family who enjoy spending time exploring the great outdoors and having fun together, you've come to the right place! We've a fantastic collection of family holidays that will stretch legs, open eyes and broaden minds. While the focus of our holidays is walking - with a choice of options – there's lots of time to enjoy fun activities as part of a group, or to go off and make your own discoveries. And the best bit? Under 18s go free on our UK Family Adventure Holidays!
Find out more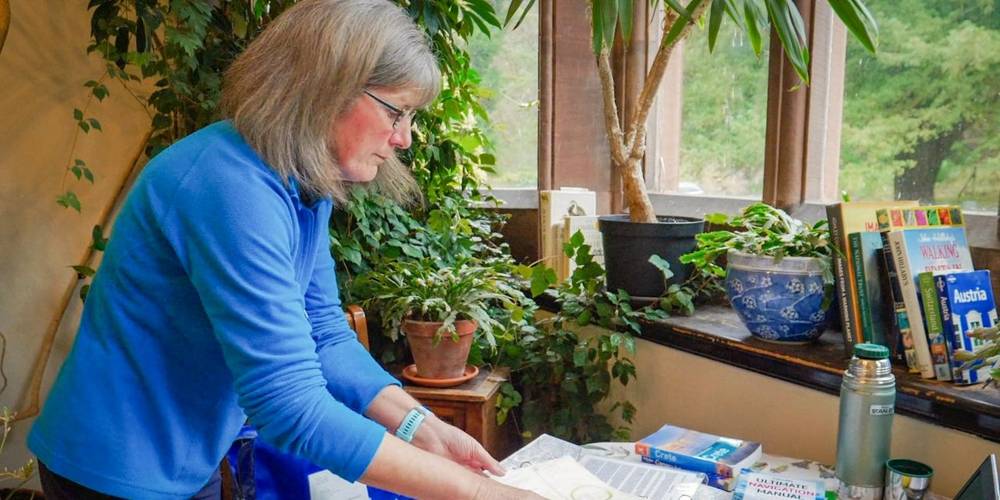 'L' is for... Leaders
Our friendly team of walking leaders and local guides are handpicked by us, chosen for their expertise, knowledge and personality. They are friendly, patient, generous and enthusiastic. They'll take care of daily logistics, add insight to your enjoyment and enhance your overall experience. Essentially, they make our holidays truly rewarding and memorable.
Find out more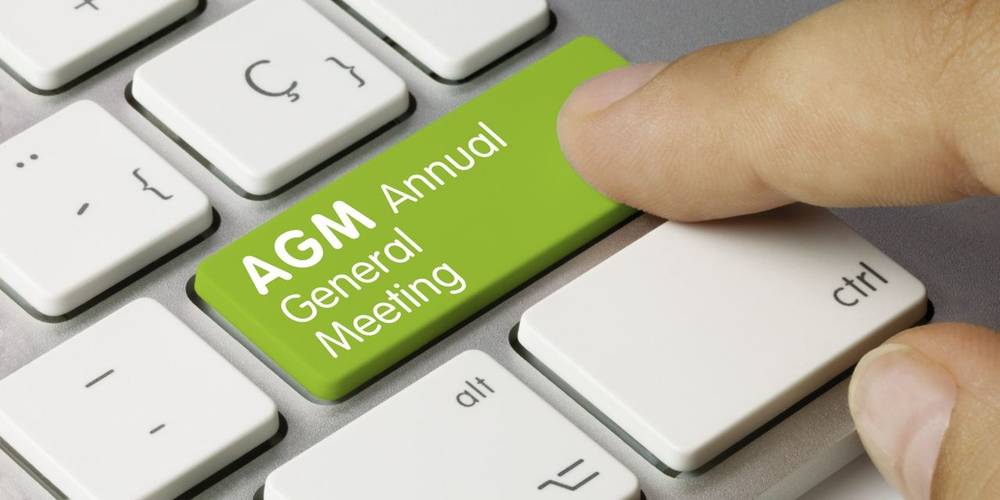 'M' is for... Membership
HF is a Co-Operative Society. This means that we're run both by and for you, our Members. Join us and you'll be joining a community of over 42,000 like-minded Members with a love of the great outdoors. We make decisions with your best interests in mind and all surplus is reinvested in the business to make your holidays better, to the benefit of all. There are different levels of membership, each enjoying a range of discounts and benefits.
Find out more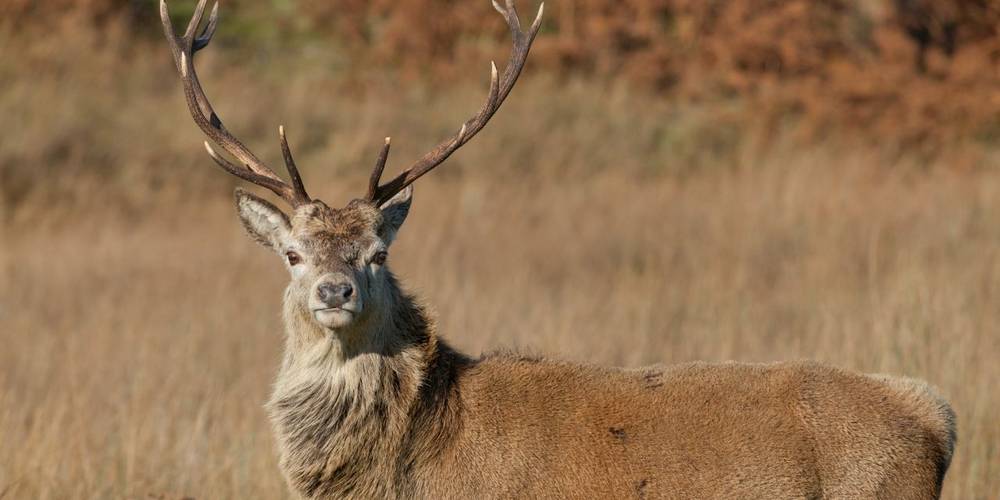 'N' is for... Nature
Enjoy the many wonders provided by Mother Nature on a guided walking holiday. Britain is bursting with all manner of wildlife in a fabulous array of habitats. Join us to unravel the mysteries of the night sky, seek out wildflowers, mammals, insects and birds or make sense of millions of years of geological history. Expert leaders will use their knowledge to help find elusive species and provide insight into the natural world.
Find out more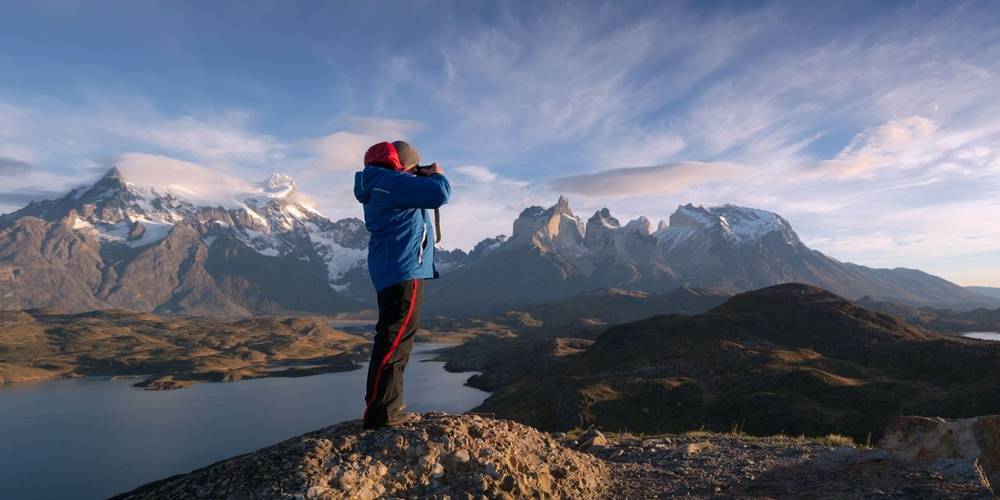 'O' is for... Overseas
We're best known for our UK Walking Holidays but with HF Holidays the world is at your feet, and you can go round the world in 80 ways. From exciting treks to walking and sightseeing in enthralling landscapes, we offer an incredible breadth of choice. Explore your pick of six continents in the company of fellow guests for a truly memorable holiday experience.
Find out more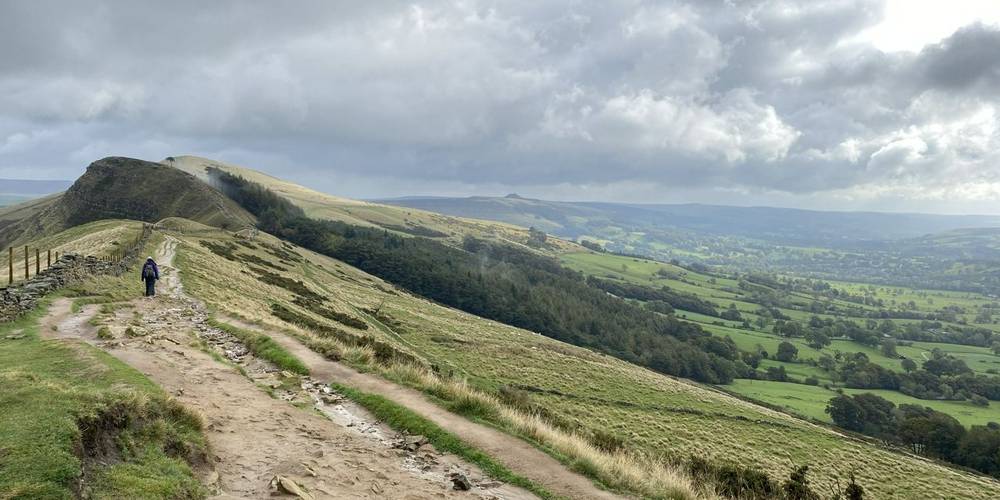 'P' is for... Pathways Fund
Our Pathways Fund has, for many years, provided assisted holidays to those who could not otherwise afford one. In addition, since 1998, the fund has helped to protect and improve the countryside where HF Holidays' guests walk. This is achieved through generous donations from HF Holidays' members and guests.
Find out more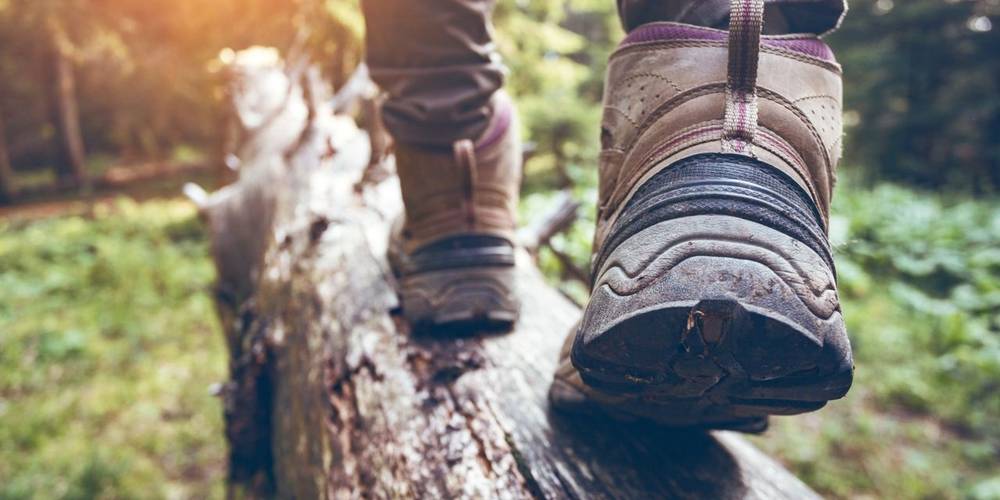 'Q' is for... Quality
Our dedication to providing high quality holiday experiences and excellent customer service has been officially recognized by us winning many industry-leading awards over the years. Although we're thrilled with these accolades, rest assured that we have no intention of resting on our laurels and will always endeavour to exceed our guest's ever-increasing expectations.
Find out more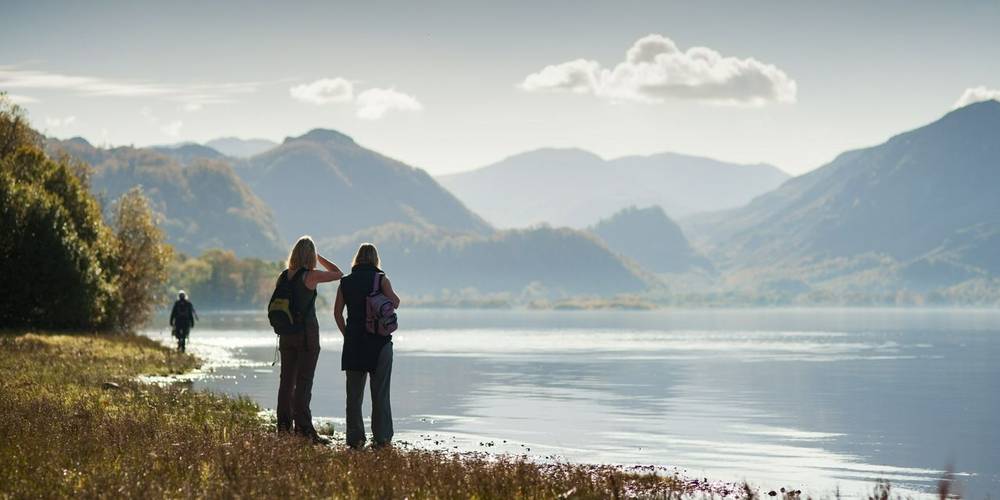 'R' is for... Responsible Travel
We've always been committed to acting as a responsible tour operator. As an organiser of walking holidays and outdoor breaks, we recognise our commitment to the environment and know that to continue to allow our guests the luxury of enjoying the outdoors we must protect it too. We're all well versed in 'leave no trace' but we wanted to do more to protect the countryside that we love to explore. The result is our range of low impact, transport-free Tread Lightly UK Guided Walking Holidays, with walks right from the front doors of our country houses.
Find out more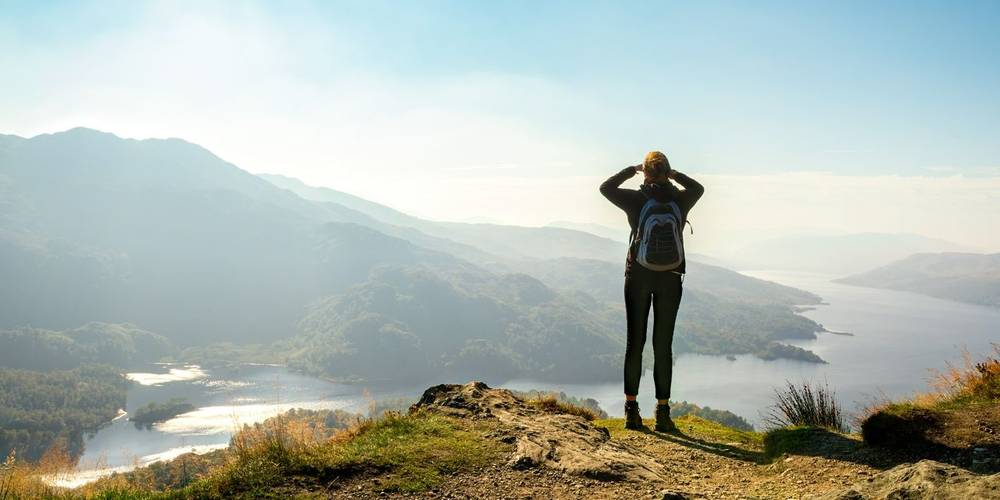 'S' is for... Solo Travel
Go solo, but never alone. With HF you can enjoy the authenticity of solo travel and the sociability of a small group environment. We run a series of trips especially for solo walkers and people travelling on their own, with no extra charges for sole occupancy at our UK country houses, where you can walk and socialize each day with other like-minded, adventurous guests in a similar position.
Find out more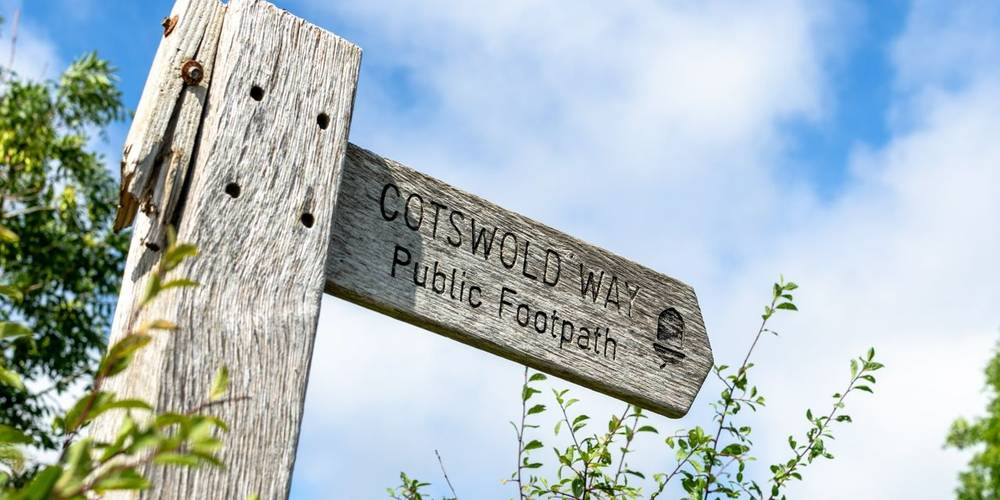 'T' is for... Trails
We love our Trails holidays, which let you walk long distance paths and classic trails across some of the finest scenery in Britain and around the world. Whether it's the classic Coast-to-Coast crossing, or the complete Hadrian's Wall traverse, a walk on the West Highland Way or an exploration of the Pembrokeshire Coast Path, we've a guided route that's the perfect blend of challenging and inspirational.
Find out more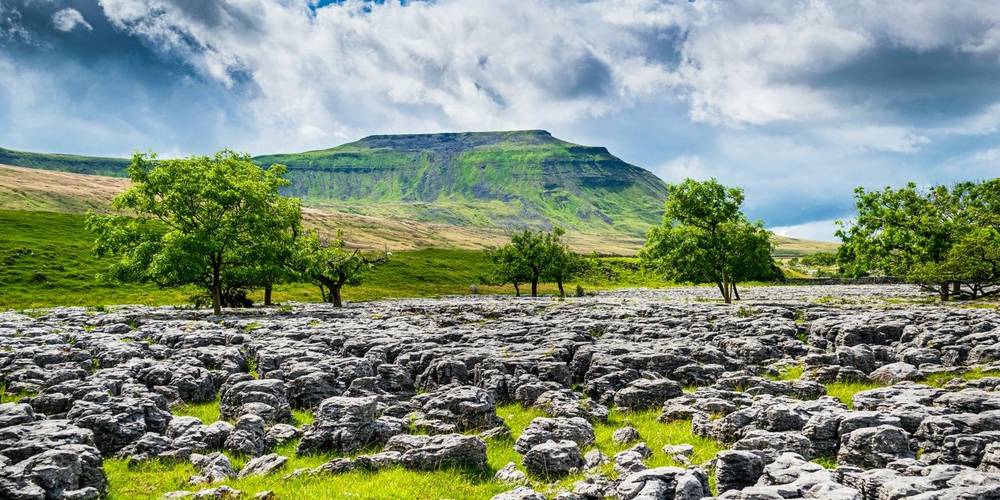 'U' is for... UK
Go find your somewhere. With 17 country houses across England, Scotland and Wales, we're well set to explore some of the UK's finest landscapes. And where we don't have our own base, we tackle national trails and long distance routes, and explore the archipelagos surrounding the mainland on island hopping holidays using hand-picked partner hotels, so you can uncover the very best of Britain on foot.
Find out more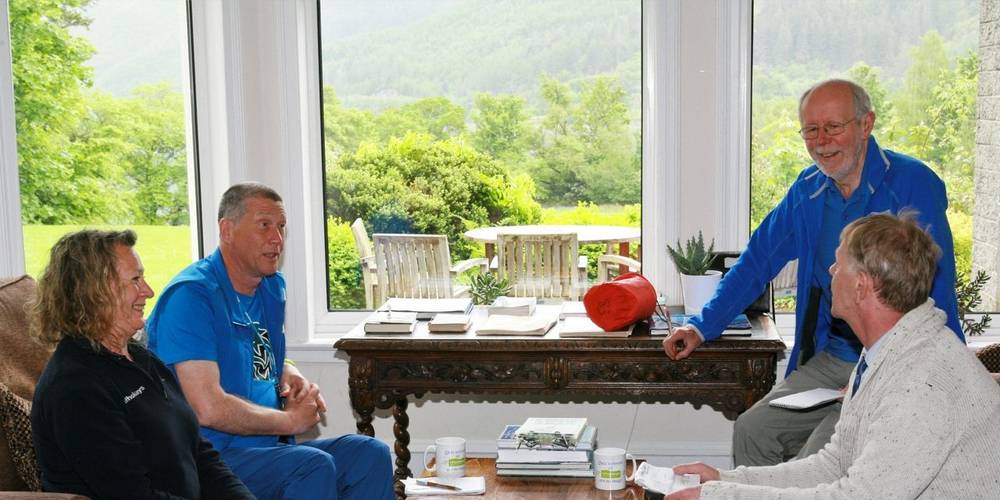 'V' is for... Volunteers
Our Guided Walking Holidays in the UK, Europe and Abroad are led by Volunteer Walk Leaders. These experienced, enthusiastic and sociable walkers help deliver exceptional holidays, actively participating and ensuring the guests have an enjoyable and memorable time away. In return, our Leaders get to make new friends, walk in amazing places and know that they're helping people. We couldn't do it without them.
Find out more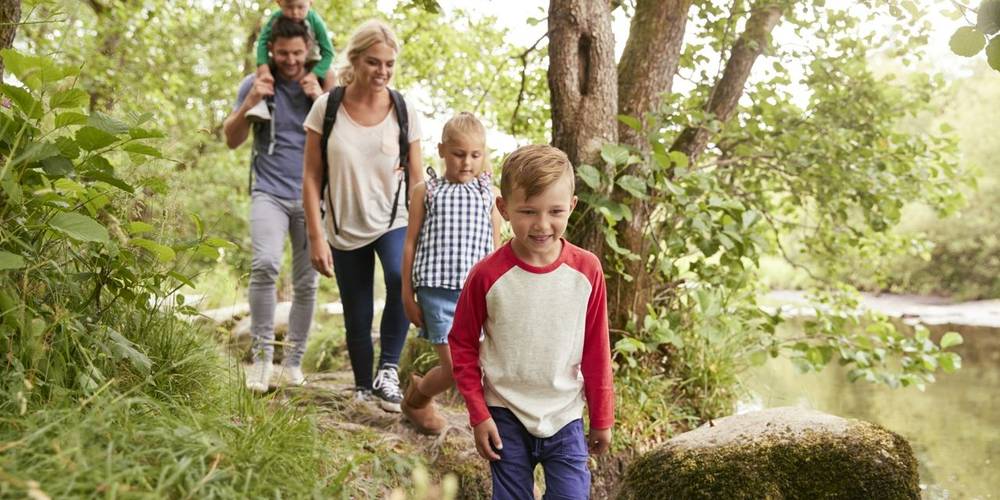 'W' is for... Who's it for?
So, who's HF for? We're delighted to accommodate everyone at our country houses. Our holidays are for the young and the older, the single and the married, the friends and the families. They have sociability at their heart, and we've places to stay that are right for each type of traveller. So, if you're a wild family, adventurous couple, two friends ready for some adventure, a solo traveller hoping to meet new people or a grandparent looking for a holiday with your grandchild, we've got you covered.
Find out more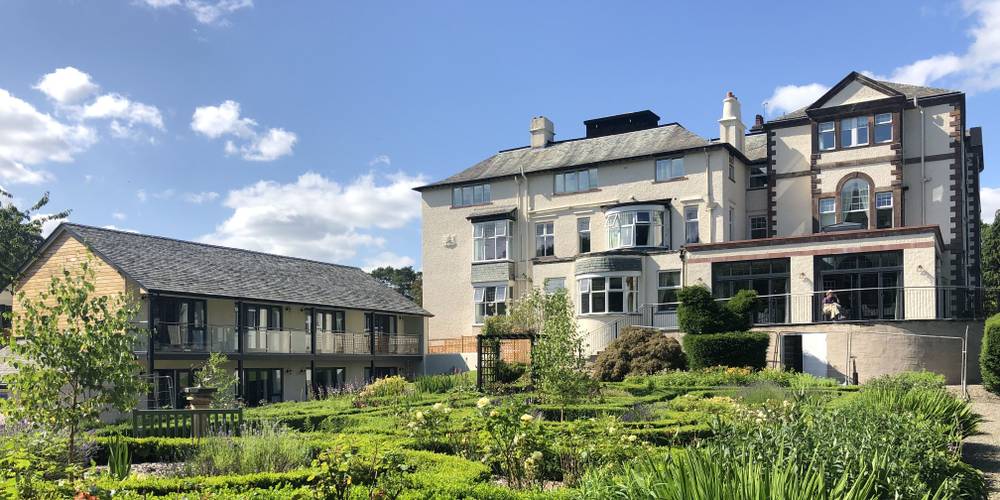 'X' is for... eXceptional value
Ok, we cheated here but we're great value, just look at what's included. In the UK you get high quality, full board, en suite accommodation with excellent food, the service of experienced leaders and a choice of up to three different grade walks. In Europe there's half board accommodation in handpicked accommodation and a choice of two different grade walks, all transport to and from walks and the services of experienced leaders, and on long haul holidays you'll get full board en suite accommodation, most sightseeing and entrance fees plus tips, all on-trip transport and the services of our Leaders or local guides.
Find out more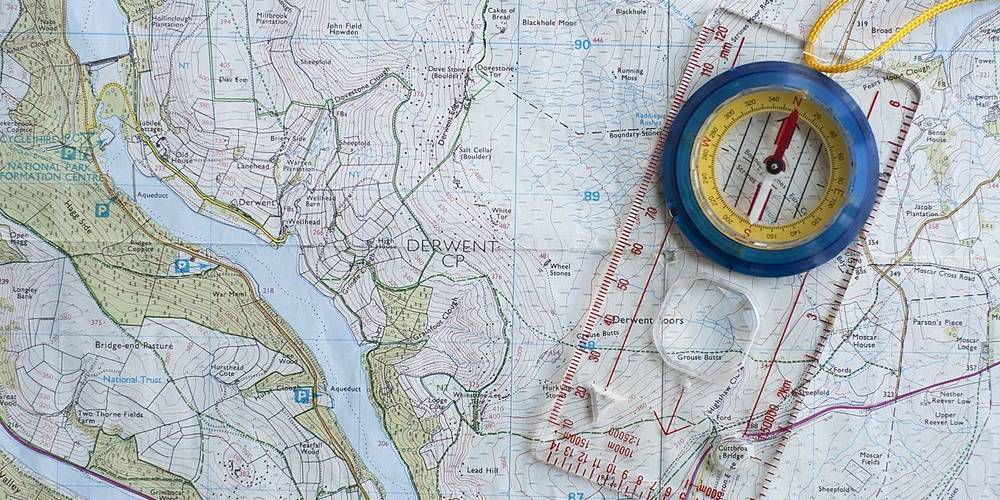 'Y' is for... YOU
25 letters in and you should be able to see that HF is for you. Whatever your status, ability and experience, interest or hobby, there's a holiday here that's right for you. So, if you're ready to start planning your next adventure, use our search tool and start looking by location, duration, walking style, special interest and much more for your perfect escape.
Find out more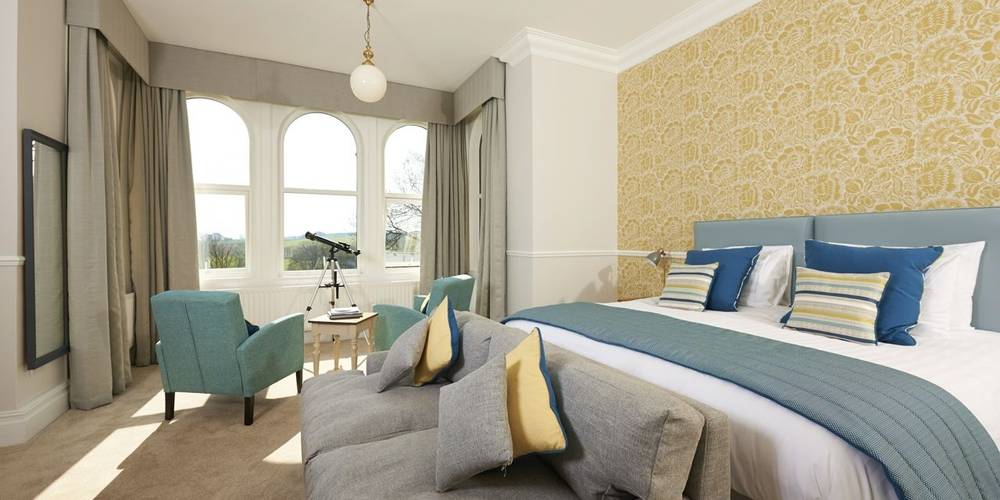 'Z' is for... ZZZZZZ
We have single and twin/double rooms available in each UK country house. There is no single supplement to pay on our single rooms, so they tend to sell out quickly. You've also the choice to upgrade to a 'Better' or 'Best' room, which are slightly larger and have the best views. You'll also get bathrobes, slippers and a more luxurious mattress for a great night's sleep. See what we did there?
Find out more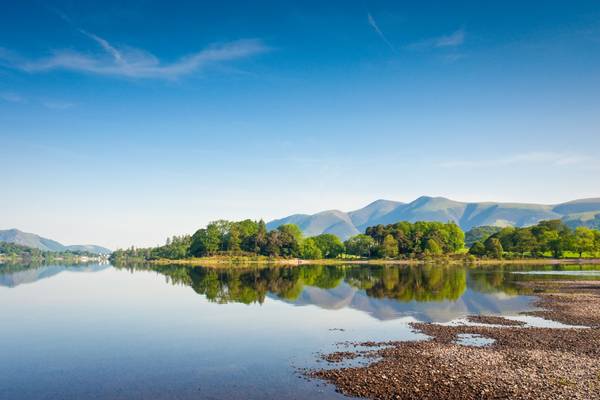 Start planning your next escape
Simply click to use the HF Holidays search tool and start exploring our range of holidays, using location, holiday style, walking grade, duration, price and other criteria to find your perfect adventure.
Start exploring